Pay with any Credit Card using PayPal -Tophatter.shop
YES, you can pay by credit card without a PayPal account and without registering with PayPal.
Online booking requires an online payment.

you will re-direct to the payment page. If you have a paypal account, simply just sign-in and pay with paypal. If you don't have a paypal account, you can pay with credit card.

Here's the steps how to pay with credit card:

click on the "buy now" button
you are purchasing
follow the PayPal prompts until you get to the Checkout Log in page.
To pay without a PayPal account, click on the "Pay with Debit or Credit Card" button (at red arrow on examples below) and then continue: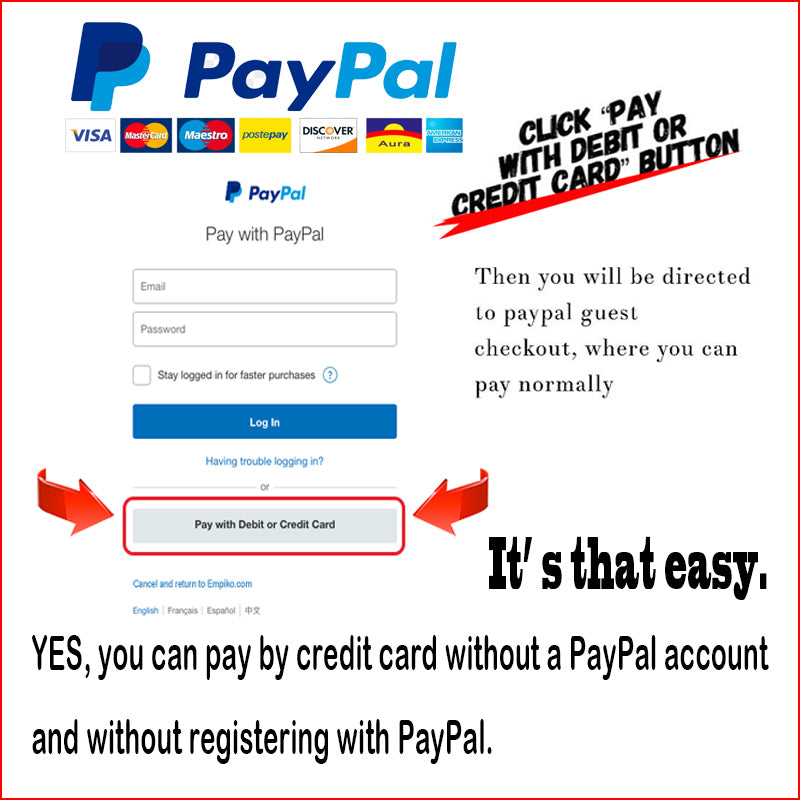 It's that easy.

Or … if the PayPal windows look different, or if it is confusing, contact us and we will help!